Network 1 Emergency Updates
The Network is required by the Centers for Medicare and Medicaid Services (CMS) to track the status of facility operations and patient access to treatment during an emergency. The Network works with federal, state, and local government agencies to assist with patient safety and ensure dialysis facilities are prioritized to remain open. If dialysis staff or patients require assistance, please contact the IPRO ESRD Network Program at 516-686-9790 or 800-238-3773 (ESRD).
Facility Closures and Altered Schedules
For emergent and non-emergent events impacting dialysis facilities, complete and submit the form below.
  Emergency Operational Status Report
 There are NO reported facility closures or altered schedules at this time.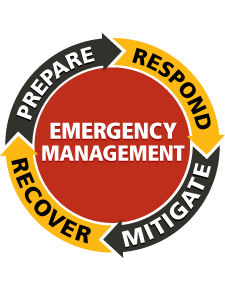 If you have questions or need assistance, please visit our Help Desk:
Departments of Public Health
REMINDER to Dialysis Providers: You MUST report all interruptions in service to both the Network and to your respective state's Department of Public Health.
410 Capital Avenue, MS#12FLIS
Hartford, CT 06134-0308
 Main: 860-509-7400
State House Station #11, 41 Anthony Avenue
Augusta, Maine 04333-0011
 Main: 207-287-9308
99 Chauncy Street, 3rd Floor
Boston, Massachusetts 02111
 Main: 617-753-8150
129 Pleasant Street
Concord, New Hampshire 03301
 Main: 603-271-9049
3 Capitol Hill
Providence, Rhode Island 02908-5097
 Main: 401-222-5200
103 South Main Street, Ladd Hall
Waterbury, VT 05671
 Main: : 888-700-5330